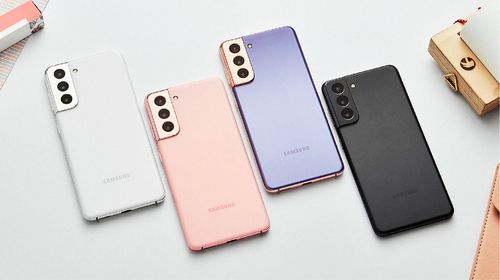 While some people take their smartphones for granted and never bother to protect them, other owners pay close attention to the security and flawlessly appearance of their mobile device. Without a doubt, a cell phone case is the most important product to achieve complete protection if you do care about its look.
With Samsung introducing its brand new Samsung Galaxy S21 smartphones mere days ago, Arrivly also introduces its new line of luxurious protective phone cases for the Galaxy S21 Series.
The company launches Samsung Galaxy S and Galaxy Note every year. And this year wasn't an exception. Phones are getting developed year by year, forcing us to take more and more care about them by acquiring proper covers for ultimate protection.
But what makes Arrivly's new Inferno™ cases the best cases for Galaxy S21 on the market?
Daily Protection
Buying the phone case is the first thing that you have to do after buying your phone. The smartphones are expensive but repairing them isn't cheap as well. That is the reason that the cases are getting more important and protection becomes an unavoidable need rather than a pleasant item. They protect the phone from serious damages taking all the shock on itself. The quality cases offered by Arrivly will provide daily protection to your device.
Highlighted Individuality
All the phones are more or less similar to each other by their design. If you have a bright personality, you hardly want to be messed with the crowd having popularly used items. They can not reveal who you are in reality. For that reason, impeccably designed cases with unique styles came into existence. They highlight your character and separates you from the common public.
Safe to Keep in Hand
Nowadays phones are elegant and flat, made out of metal or glass. However, that pleasant component doesn't provide security. The phones are slippery, and there is a high possibility to drop them from your hands. Cases not only ensure a unique look but also help you to grab your phone safely, without worrying about any accidents. Arrivly cases are environmentally friendly and are made out of suede-microfiber, giving you the feeling of genuine leather and the luxurious feeling of plus suede when you own them.
Full Protection of The Screen
The screen of the phone is arguably the most important part of your device, scratches or cracks on the screen will make your heart pain for it. While protective cases will keep you away from experiencing such harsh feelings. It will keep the screen safe and secure from impacts and falls keeping the display as smooth as the first day you unpacked it. Moreover, for even more protection, we offer a wide range of screen protectors that will give you 360 degree ultimate protection agains shocks, drops and impacts.
Full Protection of The Camera
What a smartphone without a camera? Of course, we can't totally cover the camera for full protection. Arrival offers its solution. Uniquely made edges for the camera hole will take all the shock, and the device will be able to take astonishing photos, as before even after a few accidental drops!
Wireless Charging Support
Wireless charging was a dream for many smartphone users. Now it is our new reality, and always having to take the case off to charge the phone, can get on the nerves. That's why our cases are designed to withstand the new standard of QI offering cases that can stay on the phone while charging wirelessly. The case doesn't disturb the efficient charging process and can stay between the charger and the phone.
Cost and Time Friendly
Arrivly cases for Samsung Galaxy S21 are quite affordable compared to the other similar products on the market. You don't need to spend extra time and visit the shops, when you have a chance to purchase them online and get your order in no time.
Final Words
Smartphone protection shouldn't be ignored. If you have spent hundreds of dollars to buy a smartphone, spend also some extra money for its full protection from accidents, otherwise, you will have to pay more than the phone price itself for repairing. Now you can protect your Galaxy S21 better with us!