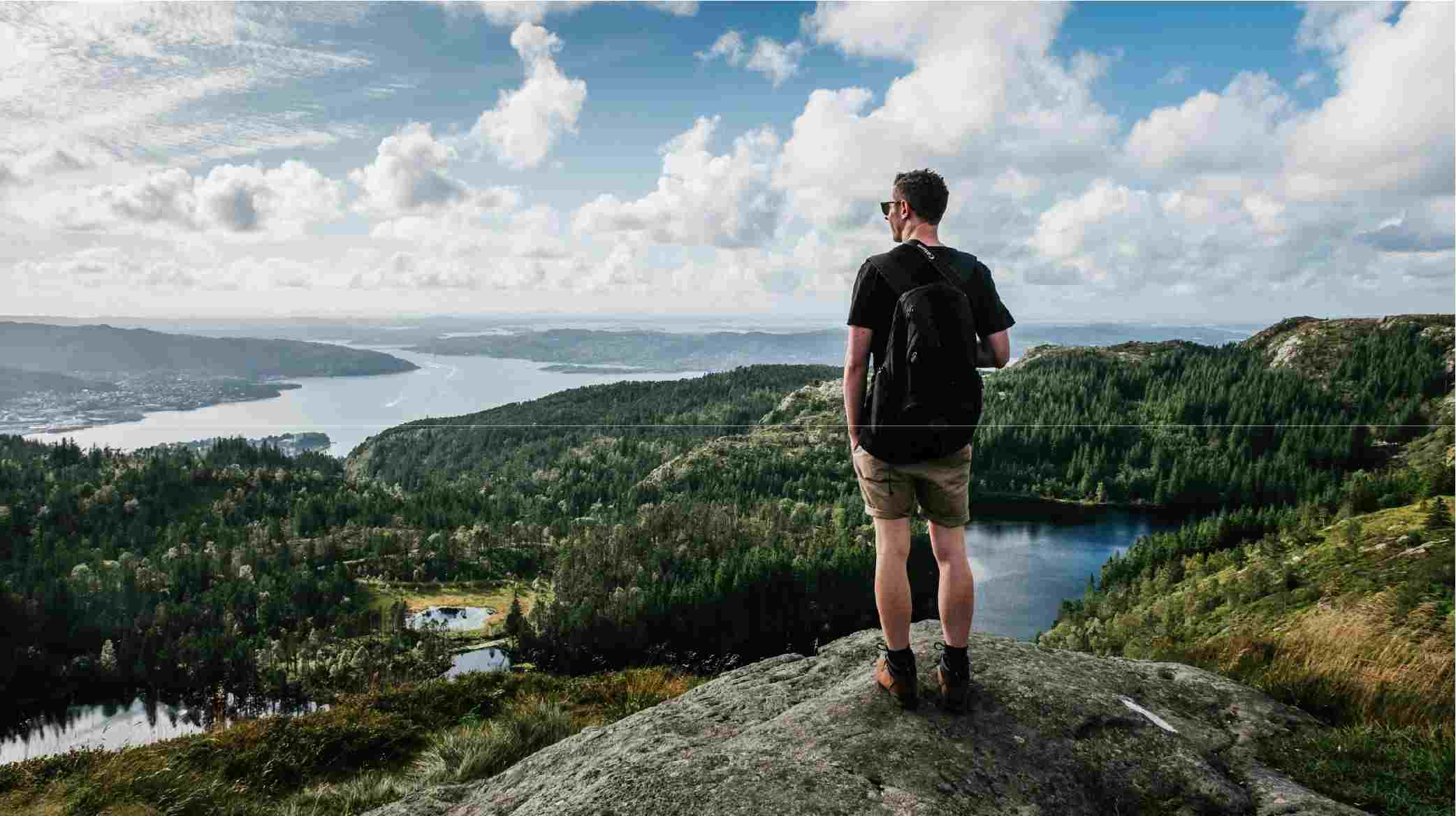 Fresh air, incredible view, unforgettable adventure… There are so many amazing reasons why we love mountain climbing. Though the preparation process can be really exhausting. You have to fill your backpack with all the essential things, and what's more important you have to put everything in the right place, otherwise, you will feel uncomfortable.
So, how to pack for mountain climbing and not mess with it? Here are the essential tips you will definitely need for your packing. This is especially important for newbies and for those who haven't been mountaineering for a long time.
Let's dive in.
Backpack
The first thing you need to think about is your backpack. By choosing the right backpack, you will feel comfortable and it will be easy to climb. There are really many options to choose from. What you should remember, is that size is very important. Consider how long you are going to stay in the mountains and how many things you will take with you. The longer the trip, the more lightweight the backpack should be. Also do not forget that a sturdy backpack that is too lightweight can lack durability.
How to Pack
The next important thing is to pack properly. Put everything you are going to take with you in front of you so that not to forget anything and only then start packing.
Divide your backpack into 3 zones: bottom, middle, top. Put the light items and items you won't need until camp, like a sleeping bag at the bottom. Never put the heavy items there, as it will drag you down and you may feel really exhausted while climbing. Also, do not put at the bottom the things that you are going to use frequently.
Put the heaviest items in the middle. Things like a tent, food (but not snacks), cook kit, clothing, water reservoir (not bottles) should all be put in the middle. Think about balance, so that you are not dragged to the left or the right side. Also, packing the heavier items close to the middle of your back will keep you feel even more balanced.
And lastly, put the medium-weight or bulky items at the top. These are the things like extra clothing layers, first aid kit, water, water filters and purifiers.
There are also many accessory pockets that you can use for putting the smaller essentials like GPS, maps, compass, sunglasses, snacks, rain cover, headlamp. Besides, most backpacks have tool loops and lash-on points which are very useful to strap your tent poles, climbing ropes, ice ax, and large sleeping pad. But avoid hanging off too many things as they can snag on branches or scrape against rocks.
Stuff sacks can help you to keep everything organized. You can use different colors for each type of item, like for food or clothing, so that you can easily find any item you need.
Essentials
A whole new article is needed to list everything you need for mountain climbing. However, there are some major things that you must bring with you. These items include
Tent

Sleeping bag and sleeping pad

Kitchen supplies

Plenty of food

Water bottles and water-treatment supplies

Weather-appropriate clothing

First-aid kit

Navigators
Do not forget about snacks, sunscreens, sunglasses, and lip balm. You will definitely need them. Here you can find the full backpacking checklist.
Extra Tips
Take a communication device with, like your phone. Make sure it has a full battery and if possible take wireless chargers with you. It can be really helpful in case of an emergency.

If you're bringing your smartphone with you make sure it is protected with a good protective case and a glass screen.

Use compression straps to keep your backpack closer and thus it will feel more balanced.

Make sure all the items that can't get wet are waterproofed.

You can use your pots as protection for delicate items.